trailfood beyond your wilderness expectations
Whether you're creating your own recipes or taking Packit Gourmet trail meals along for an adventure, we want you to enjoy a satisfying meal when it's needed the most — in the backcountry.
The Top 10 Trail Favorites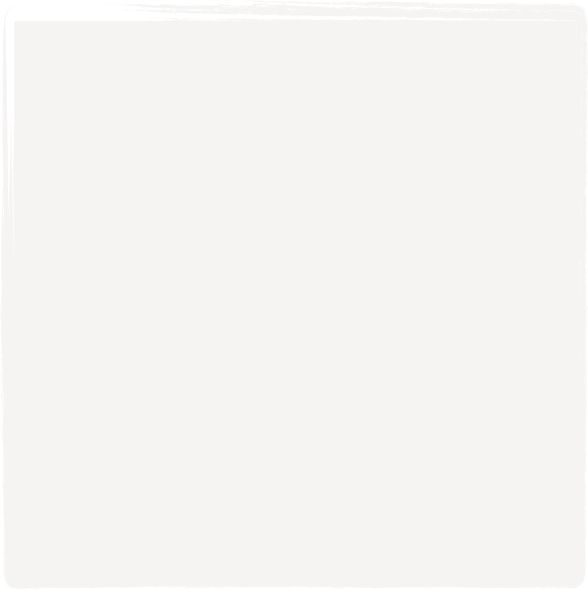 A family-run business
We are outdoor lovers, just like you.
As a family that's spent 40+ years exploring the outdoors and dehydrating our own meals, we're proud that each item leaving our facility is something we enjoy ourselves.
our story
Post and tag #PackitTrailNote to your product review & photo, and we'll feature you on our homepage!
"Such an amazing breakfast in the woods Packit Gourmet breakfast deluxe eggs w/sausage!!!"
"This chicken salad from Packit Gourmet is one of the most wonderful creations in the (usually spectacularly mediocre) realm of instant camping/hiking foods. It tastes like a chicken salad that you'd make at home or get at a fancy-schmancy grocery store. I want to eat it every day, maybe sleep on a bed of it, and eventually be entombed in a mountain of it."
"Day Two/Three: margs, queso and stretching at Little Five Lake. Packit Gourmet, thanks for the well deserved treat on our trek to Mt. Whitney!"
"Sean and I discovered Packit Gourmet a few years ago. Their meals quickly made it to the top of our list for backpacking food, and are now basically all I eat in the backcountry! Pictured here: Tex-Mex Breakfast Tacos + Pico de Gallo (B.Y.O.T - bring your own tortilla)"
"5 weeks in the back country, elk season bow hunt public lands, making memories most can not dream of. Thank You, thank you, thank you Packit Gourmet for the delicious nutritious food to fuel my adventures!"
"Enjoying a favorite Packit Gourmet meal at one of the many amazing campsites in the Dolly Sods, WV."
"When you're stuck in your tent cause it's 10 degrees out, snowy, and windy there is nothing better than a warm meal. Packed with calories to help you refuel for the next day, easy to make, & most importantly delicious! I'd weather any storm if I had endless Packit Gourmet to eat."
"There's not a hike or camping trip without Packit Gourmet!"
"Simply the most amazing backpacking meal I have ever had! Chili, lemon cheesecake (with fresh Isle Royale Thimbleberries), and margaritas!!!! Packit Gourmet, I can't thank you enough for AMAZING and DELICIOUS trail food!!!!"
"Our luxury item on our most recent backpacking trip on Catalina Island was trying Packit Gourmet for the first time! We split the deluxe pack amongst 3 people and it was glorious."
"Happy hour dips from Packit Gourmet did not disappoint! This black bean dip (and Pico de Gallo) with BYO tortilla chips hit the spot!"
"We escaped the 100 degree Texas heat and found ourselves in Montana. After putting on some miles we needed to refuel. The 50 degree weather is a perfect pairing for our feast. Thank you Packit Gourmet for making our trip delicious, Camping Season Supply highly recommends!"
"One of my favorite breakfast meals. Polenta with Pork Sausage. Thanks Packit Gourmet for taking just add water to the next level!"
"I am super-pleased (after nearly 4 decades of hiking) to have come across a company that produces a uniformly delicious and varied product! Love your food and it made my long loop in the Sierras much better dining nearly every night."
"Nash is obsessed with our Packit Gourmet meals (and so are we cause they're amazing), always right there waiting for possible handouts."
"Fuel for the final push up Whitney! Packit Gourmet Market Pasta Puttanesca is just what I needed to get me up (and back down, ouch!) Mt. Whitney on our 21st day of hiking the John Muir Trail. Like my meal, I guess all good things must come to an end."
"A roarin campfire, killer views mixed with some Packit Gourmet Texas State Fair Chili and corn chips is gonna be goooooood, especially after making our way to the 5,127 ft summit of what is touted to be one of the toughest trails in western North Carolina."
"These are hands down the BEST dehydrated meals you will ever find. Their ingredients are clean and natural and work well for someone like me who has a lot of dietary restrictions. Not only are they the loveliest people to do business with, they completely understand exactly what you want and need on a cold night out in the woods. I'm so glad we had the good fortune of discovering Packit Gourmet!"
"What is an adventure without a bit of sweet rewards? Love me some Mom's Banana Pudding!"
"It's currently 9:30pm and I'm under my tarp, in my hammock enjoying a delicious beef stew with polenta as the rain just keeps coming down. I'm dry and now well fed. Thank you for your amazing products, service, and care for your customers. It tastes like you care!"
"I don't know about you, but this girl looovvveesss some biscuits and gravy on the trail. ESPECIALLY the Packit Gourmet version. Have y'all had this stuff?!? Don't walk, but RUN to get some for all of your trailfood needs."
"EVERYONE loved the meals. The guys that didn't bring them all tasted and swore off other brands forever :) Thanks for being awesome!"
"Just wanted to thank you for being AWESOME! Had a week long loop scheduled for the Cascades Mount Baker Wilderness area east of Seattle. Just wrapped up this EPIC backpacking adventure with seven great friends. Keep doing what you guys are doing. Way better grub than anything else out there."
"Hands down Packit Gourmet has the best backpacking meals ever!!"
"Who knew trail food could be so delicious!!! We tried Packit Gourmet for the first time and they nailed it with their Texas State Fair Chili (not to mention it's topped with cheese and corn chips)...a backpackers staple!"
"My father and I just finished our 25 day backpacking trip along the JMT this past Sunday, and we couldn't have done it without your amazing food! My father and I each looked forward to the days when we had a pack it gourmet meal included. We told anyone who would listen that your meals were worth every oz. of weight we carried on the trail."
"Catching some fish and eating some delicious Cajun Ranch Chicken Salad while on our kayak camping trip. These trail meals are so delicious!"
"Four days in Paria Canyon with only great food from Packit Gourmet! My son couldn't believe that I made him fresh baked bread!"
"Honestly I've tried a lot of different trail meals and I have to say that Packit Gourmet is hands down is my favorite. Thanks for making our trips even more enjoyable!"
"Best trailfood decision I have ever made: Packit Gourmet. Delicious, and local Texans to boot! I was very lucky to meet these folks at Texas Avid Outdoors … Time to go restock for the next trip. Thanks y'all! "